Are you a traveller with an independent mindset, looking for an adventurous way of experiencing Greece and / or Turkey? Or are you a keen sailor already, and love how a yacht can escape the usual well-beaten tourist tracks; an insider's view of a new country and culture.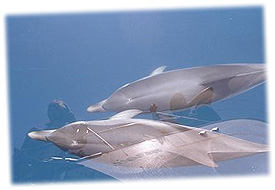 We are one of the very few companies in the Aegean who offer sailing adventures that you can join as a single or a couple—on our own yachts. In this part of the world, that's important!! We are a small, owner-operated business—hence the SeaScape folks you talk to via phone or email will probably be the ones sailing with you. So we care a great deal that we get the right mix of people on a boat—no whiners, no hairdryers, no worriers—just fun, easy-going fellow adventurers. You can join us as a single or a couple or bring your own group of friends.
Sailing experience - do I need any ? No! Many people who join our boats are first time "newbies"… for those who'd like to learn, our skippers are more than happy to teach you the ropes. Experienced sailors are also very welcome to take the helm and tweak the sails as much as they like!!
One week trips ? No problem! Though our sailing dates are mostly arranged into two week routes, it's easy to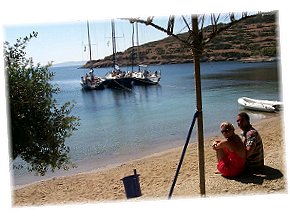 join for either the first or second week of most trips. Contact us for more itinerary info.
Whole boat charters Have your own group of friends/family you'd like to sail with? Our whole boat charter rates do offer a significant saving when booking as a group. Please see our "Bring Your Own Group" details sheet.
Group Organisers - We know only too well how much work it is!! So if you think you can inspire and coordinate your club / social group, etc, to take 2+ boats - talk to us! We can organize guaranteed per person rates, and of course, a well-earned "group leader" deal !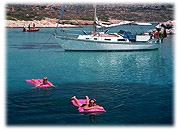 Singles Our prices are based on a shared double cabin, and this is what the majority of our clients opt for. However, for those who would prefer their own cabin, it is sometimes possible to book a double cabin for one person; cost is 1.5 times regular price. This option is not available on all trips, so please check with us.
Our "Mostly Singles" sailing groups Prefer to know you're not going to be a third wheel?? Check out our "mostly singles" groups, we have one each month from April - Oct !
| | |
| --- | --- |
| Our prices include: | They do not include: |
| Provisioning for : | dinners ashore |
| breakfasts | personal visas for Turkey |
| lunches | personal & medical insurance |
| open bar (local beers, wines, liquors, etc) | transport to and from the boats - airfares, transfers |
| soft drinks | |
| skipper | |
| informal sailing instruction if desired | |
| fuel | |
| water | |
| mooring fees | |
Meals on board: As part of the "team spirit" on our boats, everyone pitches in to help make breakfasts, lunches, and yes, clean-up afterwards too! For private groups who'd prefer a more fully catered trip, we can supply an additional crew member who will take care of these details.
On-shore costs to budget for: Very few! The boat is your floating home, transport and entertainment all rolled into one! We do eat dinners in local tavernas generally - costs averages around $15 USD pp for a feast of starters and mains, drinks too (less for the smaller appetite and/or non-drinkers!). There are a couple of islands where it's fun to rent a scooter/jeep and explore (scooters are around $10-15 /day, jeeps work out similar per person if shared). In Turkey, a fully guided historic tour for the day is around $30. Of course, there are the terribly-tempting Turkish bazaars, and the sky is the limit on one's budget there!! J
Our SeaScape Sailors around the World!
We're very proud of the fact that we have the Best Sales Force in the World out there - our former clients! Many of them have volunteered to act as references for folks who'd like to chat to our SeaScape alumni about their trips, to get an independent viewpoint. Contact us if you'd like to talk with any of them.