THE YACHTS
ITINERARIES
RATES
Take the Test!
(Is this cruise right for you!)
Sailing in the West Cyclades islands
For a one week Cruise in May, June, September or October
Departure from Syros and including Serifos, Milos, Kimolos and Sifnos.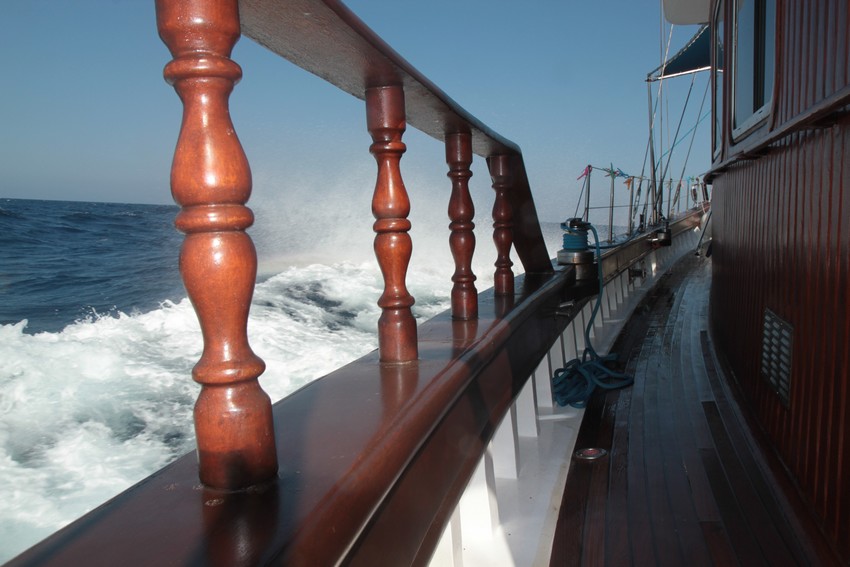 Boarding time is 8am the Sunday morning in Syros, after the first Athens flight arrival.

The yacht leaves then immediately for the first island, and you will can visit Syros on return, the next Friday.
Except if you arrived the day before at Syros and... this island worths it.
You can also reach Syros by Mykonos (one Ferry each day).
You will disembark the next Saturday morning and you can take the morning flight Syros - Athens which arrives around 8:30am, or the Ferry to Piraeus in the afternoon around 4pm, arriving in the evening (to check in case of any change).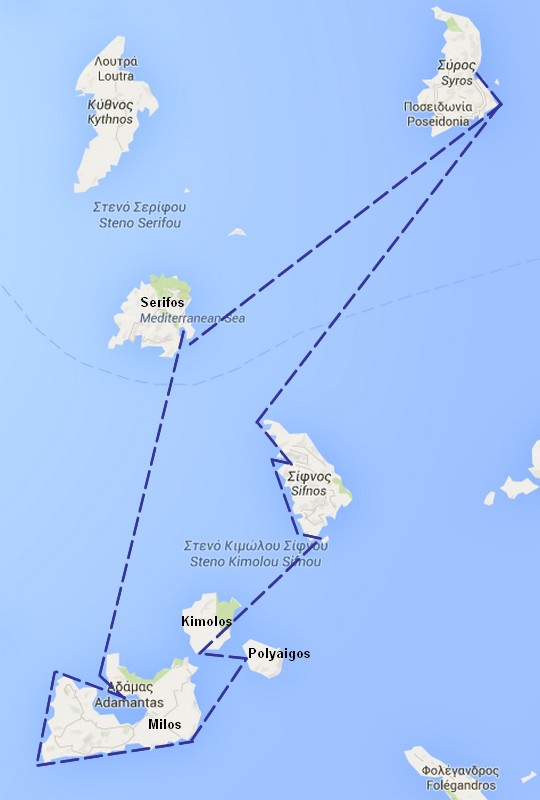 Our one week private OR cabin cruise (shared yacht) from Sunday morning to Saturday.
This is the indicative itinerary offered for shared yacht. If you choose a private cruise the Captain adapts the route to your wishes taking into consideration various factors such as ports, weather forecast and ... the return date.

In the middle of the day we anchor generally on a nice cove (lunch on board), swimming, snorkeling, tanning or enjoying the Sup paddle, and then we sail to the next Island harbor in the afternoon where you are free to visit and have dinner. We also can swap and pass one night on anchor in a nice bay, under the stars...

There is a lot of very nice spots in the area, and the volcanic island of Milos alone is worth the trip. This itinerary can be mixed for a 2 weeks cruise with our other itinerary Mykonos - Small Cyclades - Santorini, by using the daily Ferry Syros - Mykonos - Syros the Saturday.

In July and August Cyclades can be very windy (the famous wind "Meltemi") and that's why we offer then the wonderfully quiet Ionian or Sporades islands during this period, except daily trips on the catamaran from Mykonos. The best periods for Cyclades are May or June, or after mid September.

Better weather and...less crowded.
Our West-Cyclades Photo Gallery