EXPERIENCE OF SAILING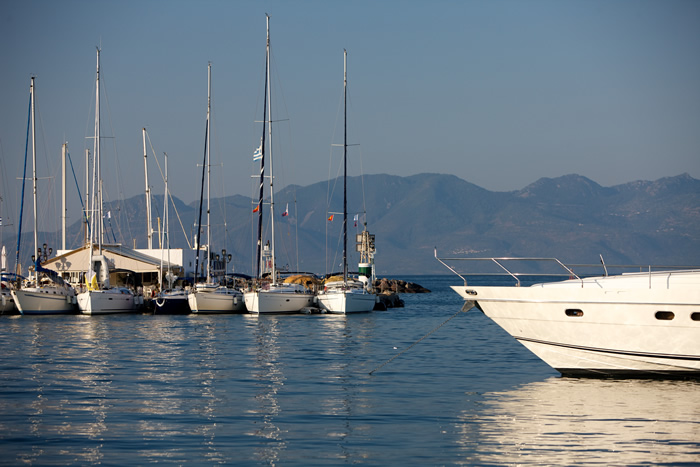 Whether you are young and fit or not-so-young but adventurous, sailing is a sport that can be enjoyed by everyone – including families with children.
Full of variety, you may sail on calm seas with gentle breezes and relaxing sunshine, as well as with exhilarating winds that will send your yacht cutting through the waves. Troubles, worries and stress disappear as you concentrate on getting the most out of your time on the sea, steering your boat where you want to go.
You can visit places unreachable by land and enjoy harnessing one of the earth's natural resources– wind power.
THE SOCIAL SIDE OF SAILING
The social side of sailing adds to the fun. You'll learn to work closely as a team, in tune with waves and the wind. Expect fun and laughter as you and your fellow crew master new skills, and in the evenings you can relax together on shore and feel great after a day in the fresh air.
Don't expect the sort of luxury you'd find on a cruise ship or fancy motor yacht – a sailing boat is designed for sailing, not comfortable living. The cabins are small and you may have to share a bathroom – facilities on most yachts feel like a cross between a caravan and a tent, so think 'camping on water' and you've got the idea.
If you can put up with that, you'll be delighted by being able to anchor in a pretty, unspoilt bay to swim from the boat in the crystal clear sea, showering off in fresh water on the stern, before eating a delicious lunch in the cockpit.
Whether you're learning to sail for the first time or advancing to become a qualified skipper, sailing with Aegean Sailing School will be an experience to treasure for years to come.