WHY SAIL WITH US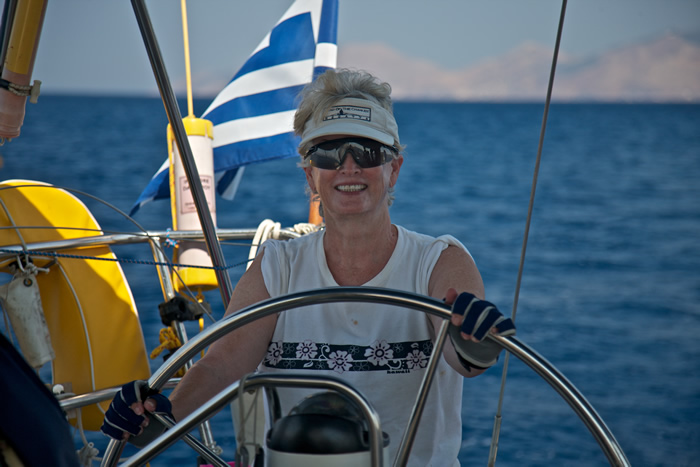 Choosing a sailing school that suits you can make a huge difference to your experience of learning to sail ? after all, if sailing is your dream, you?ll want to fulfil it in just the right way.
What are the reasons people love sailing with us?
The RYA
The RYA (Royal Yachting Association) have a reputation for excellence throughout the world. Their well-illustrated teaching materials are absolutely second to none. The RYA are the only organisation to have a rigourous annual inspection process of every recognised school to ensure all yachts and instructors come up to scratch. Find out more about the RYA.
Our location
Based on the island of Aegina, we?re close enough to Athens to be convenient for flights and visits to the city ? but you still get to experience the real ?island feel? right from the start of your time with us. Find out more about our beautiful location.
Our sailing area
Our sailing area includes picturesque islands and traditionally Greek ports which are relatively unspoilt by foreign tourism. Although we are close to Athens, once you set sail, you?ll be well away from the crowds. Read more about our sailing area.
Our instructors & tuition
Our Principal and Chief Instructor have both sailed all their lives. They are highly experienced, extremely practical sailors, with sociable friendly personalities. Our other instructors have been selected for their personalities as well as their skills and qualifications. We only employ fully qualified RYA instructors who can teach as well as sail ? find out about our team.
Our yachts & hospitality
We use big, comfortable boats of the type you would be likely to charter once you are qualified yourself. The yachts have many extras to enhance your comfort and learning experience. We never expect students to share a cabin with a stranger. Find our more about why people love our yachts.
Private instruction
We can take up to five students on our group courses but we also run many private courses for couples or two or three friends, meaning plenty of individual attention from your Instructor and a little more privacy on board. Read more about our private sailing courses.
Language
Our instructors are used to working with an international clientele, including people for whom English is a second language. You will need to have reasonable skills in English to get the most out of your course but we can provide a book for you to look at before you arrive to help you become familiar with some special words.
An extremely personal service
We are a small family-run school, not a big impersonal business, so we pride ourselves on offering a personal service. You can read more about us here. We are happy to give advice to help you plan your holiday. You can ask us about flight transfers, sight-seeing, hotels ? we can recommend the best places to go and stay.
The Down Side
The weather in July and August can be very hot. While our biggest teaching yacht has air conditioning, it requires a shore power supply so we can?t guarantee to use it every night. Many students prefer to sleep in the cockpit or on deck during these months, but if this is not for you we suggest you avoid the mid summer period.
This area does not have big smart marinas. At night you will moor at town quays or in fishing harbours. You may spend one night at anchor. This is part of the charm of sailing in Greece, but expect a little noise in some ports. This can range from motor bikes at night to cockerels in the morning.
The yachts have showers, but there are few showers or other facilities for yachtsmen in many of the places you will visit. Normally you will be connected to shore power a couple of times during the week, but you won't be able to use a hairdryer or charge your mobile phone every day.
If you have any questions head to our FAQ page or you can get in touch with one of our team.